My name is Brandon Yuchasz and I am a decoy maker living on Lake Gogebic in the western end of Michigan's Upper Peninsula. This page has been created for me to showcase some of my work and to sell carving blocks of the clean northern white cedar I have access to here in the UP. Those blocks are for sale here.
I carve for my own rig of hunting decoys and the work you see displayed on this page is not for sale. I carve for my own enjoyment and to share my work with close friends through gifts. I will from time to time take a commission job for a special decoy or rig, and you can email me if your interested in information.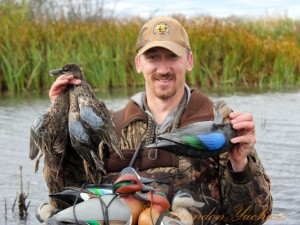 Because of where I have been blessed to live and raise my family I have access to some of the cleanest white cedar in the world and like all carvers I can't pass up buying good wood when ever its available. Because of that fact I began selling carving blocks to different carvers around the country and that has turned into a sales page here on this site. Many decoy carvers sell off a few of there carvings a year to offset the cost of there hobby I am no different except for the fact that I instead sell carving blocks to offset the cost of my hobby.
Keep in mind that shipping is a good portion of the price of wood and that buying additional blocks of wood does not add much to the over all cost of shipping so the most economical way to purchase carving wood over the internet is in multiples.  You will find that on the purchase page there are options for single blocks,pairs and multiples of four.